Advanced Door Installation Expertise
By Capable, Professional Contractors
You might think of doors as the standard piece of wood with a knob that allows you to enter and exit your home. But there's so much more to exterior doors than this!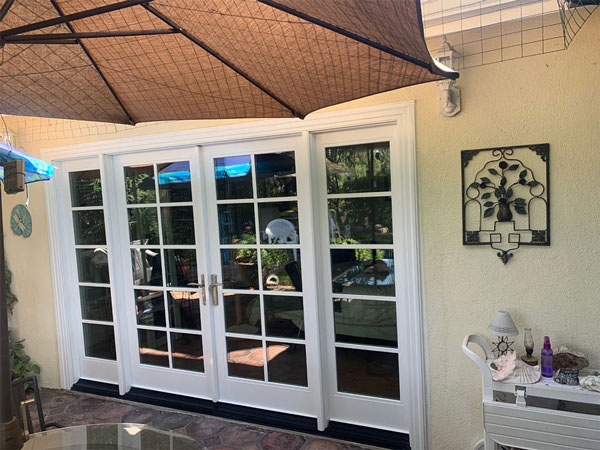 More than merely a barrier between your family and the world outside, a well-built, well-installed door can improve your home's ventilation and let additional sunshine inside. And, if you opt for a glass door, it can also serve as a window to your scenic yard and neighborhood.
American Reliable Windows & Doors installs glass doors produced by leading brands like Milgrad, Ply Gem, Galaxy, Crystal and Amerimax. Style options we offer include French and pocket doors, although these are far from your only choices.
Door Installation Services
American Reliable Windows & Doors expertly replaces outdated or damaged doors. We also install doors in new construction.
Along with replacement and installation, our company sells a variety of door brands and designs. When you purchase a door from us, you will work with salespeople who are helpful and never aggressive. We want to make sure that you benefit fully from our sales efforts.
Is a Replacement Necessary?
Damage, even a minor crack, makes a window susceptible to breaking if a strong storm passes through or an object hits it. It is always better to err on the side of caution and get the window replaced. Otherwise, you risk harm to your family, pets and valuables.
Glass Door Installation Benefits
Glass doors offer a slew of benefits including a lighter and brighter interior, a view of the outside, improved ventilation and a more attractive decor scheme. Plus, a high quality glass door can hold up just as well as its wood counterparts.
Working Side-by-Side
The best way to ensure you get what you want out of your door installation is to work closely with you. American Reliable Windows & Doors makes it a point to involve customers in every aspect of the process.
Call (818) 787-1101 or complete our online contact form to get started.